Introduction
We all know what a piano looks like. And we know that if played well it sounds absolutely beautiful! But there is more to know about this instrument.
Some facts that might bring more of your attention to this instrument. Here are some of the most interesting Piano Facts that you can learn in order to know more.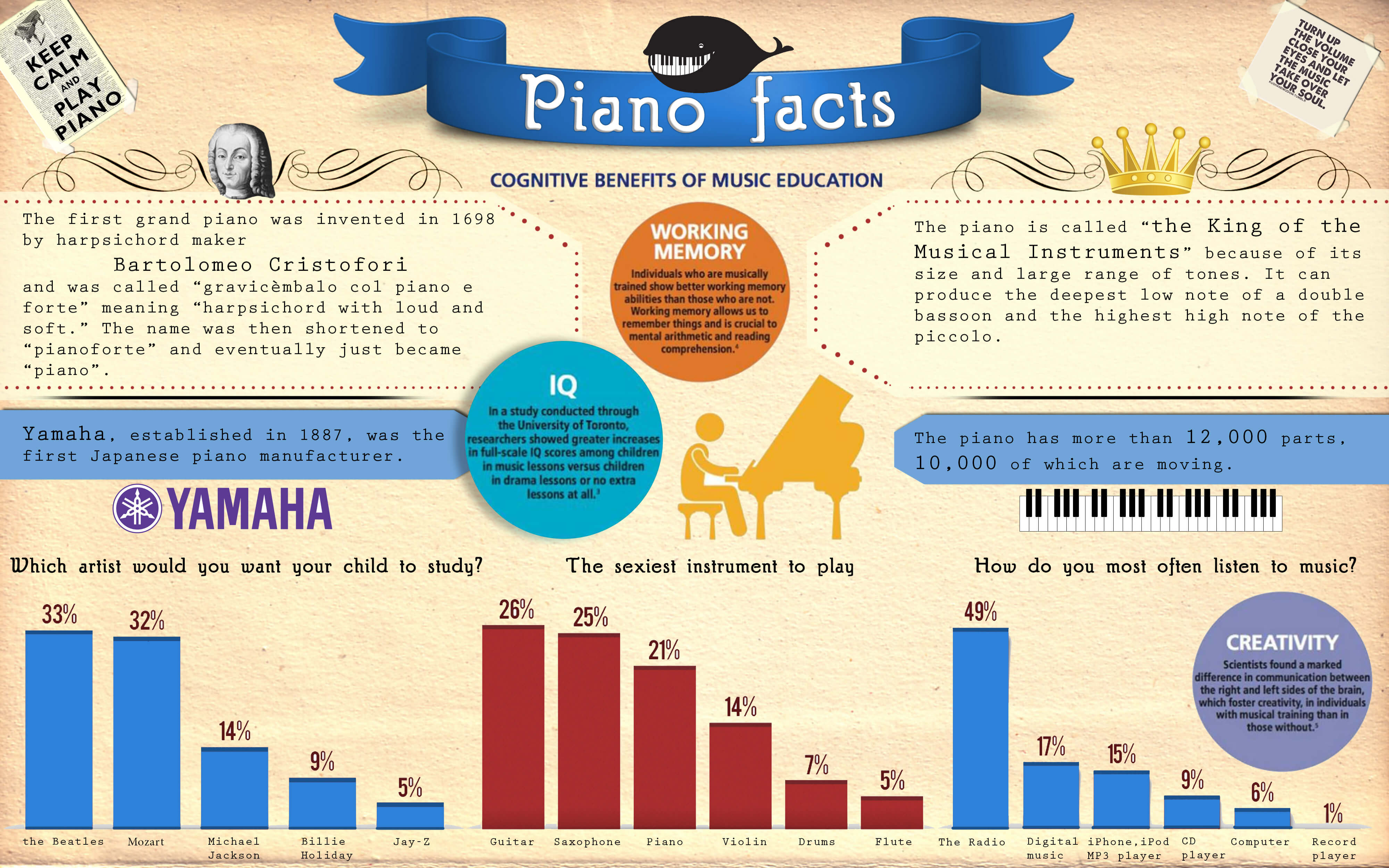 Embed This Image On Your Site (copy code below):

Conclusion
If someone would ask you about the number of parts that a piano has, before looking at this infographic, would you ever guess that there are so many?
These are the kind of facts that change our perspective on different things in everyday life.
And as we can see, the piano is a truly amazing instrument that ensures several benefits to the player.