Looking for the best electric piano?
Choosing a piano for beginners may seem overwhelming while trying to distinguish one instrument from another. When choosing the best digital piano, you should rely on reviews form experienced players, to compare different features and decide which instrument of the many is right for your needs.
On this website you will find high quality electric piano reviews along with other information, that shall help you to make the final decision in purchasing the best piano keyboard that suits you the most.
Ultimate Digital Piano Guide
The Differences Between a Digital Piano and a Piano Keyboard
In order to determine if you should buy a digital piano or if you will need a piano keyboard it is necessary to weigh a number of options based on your lifestyle and playing needs. Digital pianos are best for those seeking the realistic qualities of a piano while keyboards are suitable for portability and limited room situations.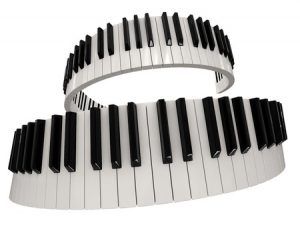 Cost
Digital pianos are known to be more costly naturally.
A digital piano can be purchased at a significant reduction in price compared to the standard instrument, but it will generally cost more than a keyboard.
Digital pianos are meant to closely imitate the effects of a traditional instrument thus they will be more carefully and durably made.
Keyboards, as portable electronic devices, may require battery changes throughout the life of the device, adding to the upkeep costs.
Convenience
While a digital piano has the essential characteristics of the true instrument, a piano keyboard provides a portability that cannot be utilized in a weighted digital piano.
Piano keyboards are lightweight and compact, allowing them to be easily transferred from room to room or between locations.
If little space is available it will still be an advantage to use a smaller digital piano in comparison to the standard-sized instrument.
Many digital pianos can also be broken down and stored when not needed, offering even more space. Since the sounds produced by electronic pianos are recorded digitally these machines do not have to be regularly tuned like a standard piano would.
Connectivity
Both digital pianos and keyboards can provide connectivity to computers, music players or other instruments. Keyboards usually come standard with MIDI functionality.
New music can be introduced to the machine as can software functions. Some of these instruments also include a USB slot to assist in this function.
Device Recording
If you need to quickly record performances or constantly record them to keep track of skill progression, both digital pianos and keyboards are suitable options.
Many digital devices allow the player to record while playing in addition to saving the track for future review.
Sensitivity
Keyboards are less durable than digital pianos thus they will usually provide a light feel and may not even feature touch capabilities.
In addition, the ability to hear distinct notes when played in a chord, known as polyphony, is not as commonly featured in keyboards.
Digital pianos, on the other hand, have a more realistic feel and weight and are more likely to offer touch sensitivity.
Sound Options
Keyboards offer numerous sounds from all classes of musical instruments. From percussion to strings, piano keyboards are versatile enough to offer enough sound options for expanded use.
Amateur producers and DJs will be pleased with the ability to utilize an orchestra of instruments in one device.
Personal Commitment
If you are committed and have the resources to invest in a high-end digital piano it may be best to choose this option. It will provide nearly all that you need in the musical instrument and you can utilize the advantages of a digital instrument with more versatility than an acoustic piano.
If you are committed to eventually upgrading to the acoustic piano, it may be wise to start off with the more affordable and versatile digital version first.
There are a number of factors to consider and compare when deciding between both types of devices. If you are considering a digital piano you likely have good reason to do so.
Most people are comfortable to start on a keyboard, but if you have specific needs to consider it is worth the time to view our reviews to make an informed decision.
Things to Consider When Looking For a Digital Piano
Before taking the leap into purchasing a new digital piano there are a number of factors that must be considered in order to make sure you get the device you need from your investment.
While you may not be likely to find every single detail you desire in one model there is a good chance you can check off most of your criteria with the proper research.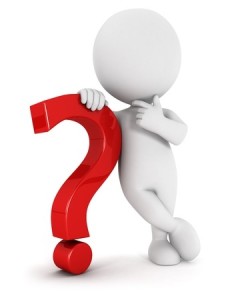 Budget: First determine your budget. Exactly how much are you willing to invest in your instrument?
If you need to stay within a defined budget it's best to know what options you have by comparing that limit with your performance needs. If budget is not an issue the primary choosing factor can thus be the piano quality itself.
Space: How much available room do you have? Will the instrument be in a home or in a music hall or lecture space?
If the instrument will be confined to your home, allot an appropriate amount of space on your floor to accommodate and measure the space to determine how big of an instrument you can buy.
Those with limited room should look for compact or slim models.
Height: In addition to width and depth on the floor you also need to determine the space you will have above the piano. Higher instruments will need enough clearance above for comfortable playing and safe storage.
The height should also be considered to ensure player comfort. Taller digital pianos would not be best suited for children or shorter individuals.
Convenience: If you move often or may rearrange the space in which the piano is stored this also must be considered when choosing. It may be best to find a piano that can be taken apart easily and reassembled without problems when needed.
Sound Quality: Possibly the most important aspect of any digital piano is the type of sound it produces. Examine the technology used by the piano manufacturer to determine the quality you can expect.
If possible, test many instruments and compare them with your own sound test. It's best to opt for the digital piano that provides a sound most similar to a standard acoustic piano.
Tips to conduct this test include sustaining the sound only by pressing a key and then doing so while pressing the sustain pedal.
Volume: The best electric pianos will have at least one built-in speaker. Test the piano's volume and check the number of octaves it provides. The best digital keybord will have at least four octaves to provide the best volume quality.
Damper Pedal: When performing the piano tests you should also check the pedal response. Some top digital pianos may have as many as four pedals.
Determine the number of pedals you need for the type of music you plan to play and compare this to the models you test. Check how sensitive they are as well as how durable.
Additional Features: Depending on your needs you may require a piano with certain features not found on each model. These features may wholly determine if you can actually use a model you have interest in. Speakers, headphone jacks, USB ports, MIDI support and other characteristics may be essential to your playing experience thus you should ensure any model you look at can meet your needs.
Warranty: Make sure your device has a warranty that fits your lifestyle. It is a best electronic keyboard, thus it is susceptible to different kinds of damage than that found with standard instruments.
Find a piano with the maximum warranty period to protect your investment should the piano show defects or deterioration. If possible opt for one that has a warranty on replacement parts as well.
Suitability: Find a digital piano that has the essential characteristics that make it as close to the real thing as possible. Make sure it has enough keys to properly play your desired style of music as well as Graded Hammer technology.
Test keys for the proper grip to avoid buying an instrument with plastic keys that are slippery to the touch and check for velocity response.
While you may be eager to rush out and buy the first digital piano you take a liking to, it is wisest to list, test out and compare instruments on a variety of criteria. Taking this additional effort allows you to make an informed and smart purchase.
As digital pianos can be costly depending on their features you want to make sure you haven't invested in something that doesn't meet your specific needs.
Requirements for a Digital Piano
The requirements for a digital piano will depend upon the primary player. Beginner pianists will usually need less "bells and whistles" than those that are advanced and will be using the instrument in more important settings.
Alternatively it may be argued that novices need more assistance features to aid in grasping necessary skills in mastering piano play.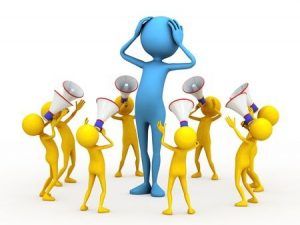 Sound 
The most important aspect of a digital piano is that it sounds the way an acoustic piano would. The digital component of the instrument should not precede its ability to imitate the capabilities of an actual piano.
The best electric piano is one that provides the same control, sensitivity and timbre that would be found in the standard device.
Keys
Ensure the electric piano has the appropriate number of keys for your needs. Your piano may have 44, 61, 76 or 88 keys. Depending on what music you typically play, you may need more keys.
Advanced pieces will require full-sized pianos. If size is an issue and your pieces will not be played in a formal setting you may be able to opt for a smaller piano.
Pedal
For pieces that require a damper pedal, you will want a footswitch that can duplicate the same effect available on a piano pedal. For beginners a real "piano-style" pedal may not be necessary but as skill level develops it would be necessary to have some form of a pedal.
Speakers
Some electronic pianos will not have speakers already built in, so it may be a good idea to check for an instrument that comes standard with speakers. If an amplifier is not used, speakers will be needed for performing.
If you have to add the speakers it will add unnecessary weight. If playing in a surrounded space, it will be likely you will need headphone input jacks so as not to create offensive noise.
Touch Sensitivity
Touch sensitivity is one of the most important aspects of any piano. Some digital devices may not properly duplicate this aspect. On an acoustic piano, pressing the key creates a bit of resistance as the hammer strikes the piano's strings.
This action allows the pianist's fingers to glide easily against across the keys. Without this effect you may be forced to touch the keys in a stiff or wooden fashion.
Your requirements will develop as your skill does and it is best to make a list of what you need in your device well before your purchase.
To find which pianos meet your specific needs there are a number of electric piano reviews that can compare and contrast the instruments across a number of criteria.
Top Digital Piano Reviews
There is a lot of variety when it comes to choosing a digital piano. Because of the complexity of the instrument it is best to compare potential purchases against each other based on criteria that you need to perform or practice.
The following models are rated based on size, sensitivity and other important factors.
Casio PX 850
Sound: The PX 850 simulates the sound of a grand piano with its Acoustic and intelligent Resonator. It gives the sound and feel of a traditional instrument with regard to tone richness and depth.
Sensitivity: The piano also features a weighted 88-note tri-sensor keyboard with the realistic feel of piano keys. The sensors work to ensure accuracy and speed without affecting the sound quality.
Sound Options: Instrument tones include string, electric piano and bass, among others. Also featured are 256 polyphony tones. The tones can be split to allow for simultaneous play of multiple tones.
Yamaha P35
Size: The Yamaha P35 only weighs 35 pounds with a slim design making it more portable and easy to put away when not being used.
Sound: This particular instrument utilizes Advanced Wave Memory technology that creates a richer piano sound.
Sensitivity: The device also utilizes Graded Hammer Standard technology that makes it sensitive while adjustable to match each player's own technique.
Sound Options: The Yamaha P35 only features 32 polyphony notes and lacks a recording function.
Yamaha P105
Sound: The piano utilizes Yamaha's Pure CF sound engine to replicate a sound similar to that of a standard Yamaha grand piano.
Sensitivity: The P105 is designed with 88-weighted keys and Graded Hammer Standard technology, offering realistic touch and greater sensitivity.
Sound Options: With 10 built-in Pianist Styles the Yamaha P105 can offer total accompaniment with as little as one played chord.
Speakers: The P105 features built-in speakers, a USB port and an AUX line out for added connectivity.
Presentación del piano portátil P-105
Casio Electronic Piano PX150
Sound: From Casio's Privia line of digital pianos the PX150 has three times the memory of previous models. The sound is also enriched due to the Acoustic and intelligent Resonator.
Sensitivity: The 88-key piano features tri-sensor and Scaled Hammer technology
Sound Options: Duet and "Split and Layer" functions allow for versatility and enhanced performance ability as well as its 128 polyphony notes.
Casio Privia PX 150 Digital piano
Each of these instruments has advantages that the others cannot produce. It is left to the discretion of the purchaser or player to decide what is best for their style of performance. Cost will also affect the consideration for each piano, but functionality should come first.
To sum it up
A true digital piano will be one than combines the modern convenience of an electronic music instrument with the functionality and precision of a standard piano.
The digital piano should produce a sound similar in quality to the acoustic instrument only with the added versatility of a more portable and technological device.
In choosing a digital piano decide which of these two elements is paramount and make the final decision within the selection available that can live up to these criteria.
Free Tips And Advices To Find The Best Digital Piano