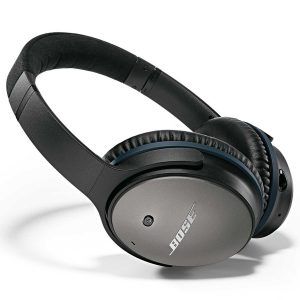 It's amazing how many people will pick up a set of headphones for an audio device without even considering the quality.
For anyone spending any significant time using earphones, it becomes apparent quite quickly that not all earphones deliver a sound that truly reproduces the instrument or recording artist's intention.
Quality is not a luxury, it is a necessity. Your hearing deserves protection and a bad set of earphones can be the demise of your hearing skill- disastrous for any musician.
Our review takes into account a range of styles and types, including wireless, over-the-ear sets, in ear sets and noise cancellation ear phones.
If you are in any doubt about what to look for in a good headset, have a read through and discover what the market deems as high quality headsets that offer the top features and sound quality and sets them apart from the average. We hope it's not an earful. [click to continue…]
---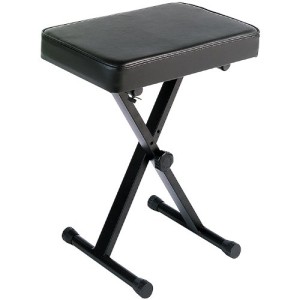 So you have the instrument and the stand and accessory pedals and you need to sit down for a while- but where?
Piano or keyboard benches are often neglected as part of the purchase of an instrument and yet a good, comfortable bench can really add to the enjoyment of playing the instrument. It can also lend an air of elegance to instrument as a complementary accessory.
With literally hundreds of options available to buyers, it can be a daunting task to purchase the most suitable seating solution. Our review lists important features, comfort and stability considerations as well as an indication of the best value for money, based on available features.
We offer a selection of top quality seating solutions for musicians of every calibre. Whether you are looking for a portable stage seat or a fully adjustable duet bench our "best piano benches" review includes a viable option that will suit your instrument as well as your pocket. [click to continue…]