Memorizing music can be one of the more difficult aspects of playing the piano. How are musicians supposed to commit such long pieces to memory?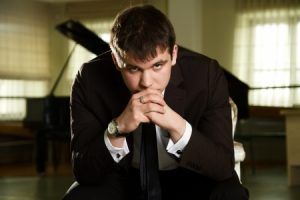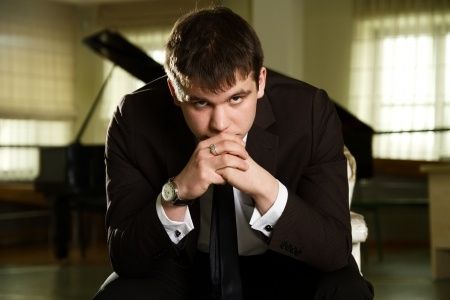 There are so many different variables to consider, from key changes to dynamics changes, that it may seem like memorizing an entire piano piece requires superhuman powers. Fortunately, this is not the case; memorizing music only requires a bit of knowledge and time.
For pianists who possess the know-how, memorizing music can be a breeze. When properly implemented, the following tips can help alleviate the stress and frustration many people experience when trying to memorize a piece of music.
Though memorizing music for a recital is a time-honored tradition for pianists, many people struggle when they attempt to commit a piece to memory. Remembering an entire piano piece is a tall order, and it doesn't happen overnight.
If you struggle with memorization, don't worry. Because memorization is a process, there are certain things you can do to help yourself better internalize pieces. The next time you need to memorize a piece of music, keep these tips in mind.
1. Memorize while learning
When you first begin learning a piece, start committing it to memory. Internalizing the music at the outset will go a long ways towards helping you memorize the piece. When you start working towards memorization at the beginning, you spend more time seriously studying the piece, which can help make it easier to remember down the road.
Though there is a lot to consider when learning a new piece, do your best to make mental notes of the music.
2. Start small
Don't worry about memorizing the entire piece at once. Instead, start by memorizing three or four measures at a time. If the measures are more complicated, try memorizing just two or three. Work your way through the entire piece in this manner, memorizing only a few measures at a time.
Afterwards, you can work through the piece again, but try doubling the number of measures. Though it may seem slow, this method is helpful, especially with more complex pieces.
3. Memorize hands separately
Don't rush into memorizing with both hands. Instead, concentrate on remembering the left hand's part then work on the right hand. In the event of a memory slip, you will be better able to find your place in the music if you memorize each hand separately.
You will become more familiar with the part each hand plays, making it easier to recover from a memory lapse.
4. Watch your hands
Playing with your eyes closed can be helpful when trying to remember a piece of music; however, ignoring your hand movements keeps you from harnessing a great memorization tool.
Watching your hands and committing their movements to memory can help you remember a piece. When you study what your hands do, you begin to memorize the physical movements associated with the music, not the just music itself.
5. Find starting points
Strategically select a handful of starting points in the piece. Doing this will offer you a few different places to start the piece if you happen to draw a blank while playing. Make sure to carefully mark these places in your music; you can use numbers, letters, or shapes, but whatever you decide to use, make sure that it works for you.
6. Play without music
The best way to test your memory is to play without the music in front of you. Even if you can't make it a whole line without stopping to check the music, go ahead and test yourself. You'll find that the more your practice and the more you test yourself, the better you'll play.
To keep track of your progress, you can make a note in your music where your memory failed. This will give you a physical record of how much you've memorized, which can be helpful when you need to remember a longer piece.
7. Practice slowly
Though it's tempting to play through the music at the designated tempo, when you're working on memorizing a piece, it's best to take it slow. Working through the music slowly allows you to spend more time with it; you have the opportunity to strengthen your mental picture of the music.
8. Practice mentally
It may seem odd at first to run through the music away from the piano, but this is a great way to improve memorization. The key to this tip is to only practice mentally; don't use your fingers. Just relax and think your way through the piece.
While mentally playing the piece, imagine the music and piano keys. Think about what's happening in the music and what your hands are doing. If you can mentally work through your entire piece, you more than likely have internalized the music.    
9. Repeat
Repetition is part of memorizing, so expect to dedicate a good amount of time to committing your music to memory. You can set a goal for yourself every day and work towards achieving that goal by playing a section over and over again.
There may be days when you sit down to practice and can't remember anything you worked so diligently on earlier. Don't get frustrated; instead work through the section again. It may help jog your memory.
10. Be patient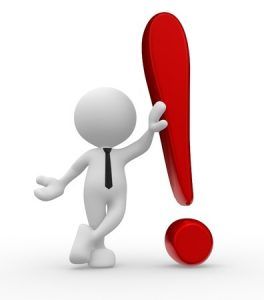 Most of all, be patient. Rome wasn't built in a day, and music isn't memorized in one sitting. When you feel yourself getting frustrated, take a break; the music will still be there when you return. Also, don't compare yourself to others.
Your friend may be able to memorize five measures to your two; that's fine. Keep in mind that everyone is different, so if it takes you a little longer to memorize your music, don't worry. With diligent work and lots of repetition, memorization will eventually happen. 
Struggling with memorization is normal, so don't feel discouraged when you are trying remembering a piano piece. Instead, use these tips, implementing them in different stages of the memorization process can help cut down on the time it takes to memorize a piece.
Though it is a difficult task to accomplish, committing a piano piece to memory is a rewarding endeavor.
For many pianists, there is nothing better than being able to partake of this musical tradition.