So your family just purchased a piano or keyboard – congratulations! Now you're wondering how to keep it looking (and feeling) as beautiful as it did when it first arrived. Which part of the keyboard needs the most cleaning? If you guessed the keyboard, you're right.
Sure, you might want to give the top of the piano a quick dusting now and then with a feather duster, but the keys are what you touch every time you sit down to play.
In time, dust, dirt, debris, and oil from your fingers settle on top of the keytops. Is there anything special you need to know about how to clean piano keys? We'll walk you through.
Items Needed:
Soft cloth
Gentle liquid soap
Water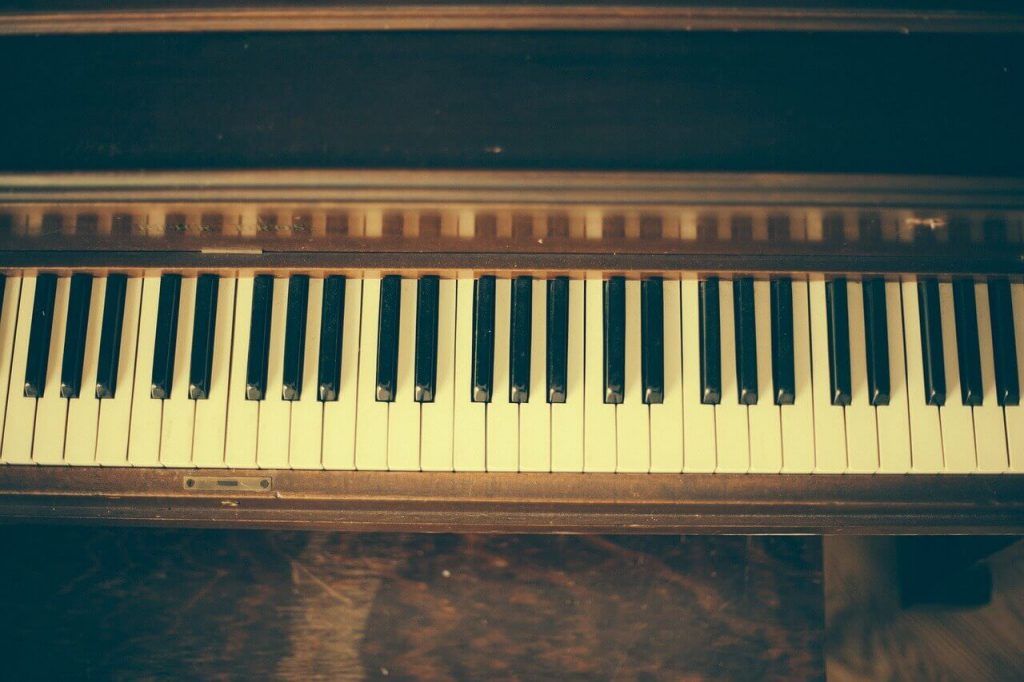 First, you'll want to start with a soft cloth – microfiber is great, but if you don't have a microfiber cloth, feel free to use an old t-shirt, as long as you cut out any seams or embellishments. No need to purchase something new just to use for cleaning!
Next, you'll need an empty spray bottle. You can re-use a spray bottle from something else, but make sure it didn't hold any harsh solvents or chemicals. You can also purchase an empty spray bottle from many department or home-goods stores.
Fill the bottle with a mixture of water and a gentle liquid soap. Again, make sure there are no harsh solvents or chemicals in the soap. I generally use castille soap, since that's what I use for hand washing.
Pour a small amount of the liquid soap – maybe 2 tablespoons – into the spray bottle and slowly fill the rest with water. Give the bottle a quick shake, and you're ready to clean!
How to Clean Piano Keys
Now we'll talk about how to clean piano keys. First, don't spray the soap and water mixture directly onto the piano! Instead, lightly spray the soft cloth until it's slightly damp.
Then, starting at one end of the keyboard and working on just a few keys at a time, slide the cloth from the back of the keytops to the front with gentle pressure. You may need to repeat this step a few times for any stubborn sticky spots on the keys.
Try to avoid wiping across the keyboard as this may move dirt and dust into the space between the keys, which can result in "sticky" keys – those stubborn keys that either won't go down when you press them, or won't come up when you release them.
Once those first few keys are clean, move to the next group of keys and repeat, sliding the damp cloth from the back to the front of the keys.
You can clean both the black and white keys this way – no need for any special treatment for the black keys, but take care not to push any dirt or dust down their sides.
Continue cleaning the piano keys in small groups as you work your way to the other side of the keyboard. Once the tops of all the keys are clean, it's time to look at the fronts. That small white square you see from across the room can also get dirty!
Clean the fronts of the piano keys with the same soft cloth and soap mixture. This time, slide the cloth from the bottom of the key up to the top, trying to bring any dust or dirt up and off the key onto the cloth. Again, try to avoid swiping across the fronts of the keys as this can trap particles between the keys and contribute to "sticky keys."
After you've cleaned the tops and fronts of the keys, your keyboard should be clean and ready to go! To keep it looking its best, I recommend cleaning the keys with the soft cloth and soap about once every week or two, depending on how often the piano is played.
In between, you can always wipe the keys down with a soft dry cloth. You can also use a feather duster to gently brush any dust off the keys.
If you're wondering whether there's any difference between how to clean a piano keyboard and how to clean a digital or portable keyboard, no need to worry.
You can clean digital and portable keyboards the same way: feather duster when needed and soft cloth with soap to remove any debris.
Special Considerations
There are just a couple of special cases you may want to be aware of when cleaning piano keys. First, if you have ivory keys instead of plastic keys, you may want to use a light-colored cloth to avoid any potential of discoloration.
The ivory is porous and could possibly absorb dye from a bright or dark-colored cleaning cloth. Otherwise, you'll still use the soft cloth and soap method from above.
The second situation you may want to be aware of is whether your sharp keys (the black keys) are made of black wood or plastic, or have been painted. If they are painted, there is a slight chance the paint could transfer to the cleaning cloth and then leave a stain on the white keys.
This is not a very common situation, so if you have a brand-new piano or keyboard, you likely won't need to worry.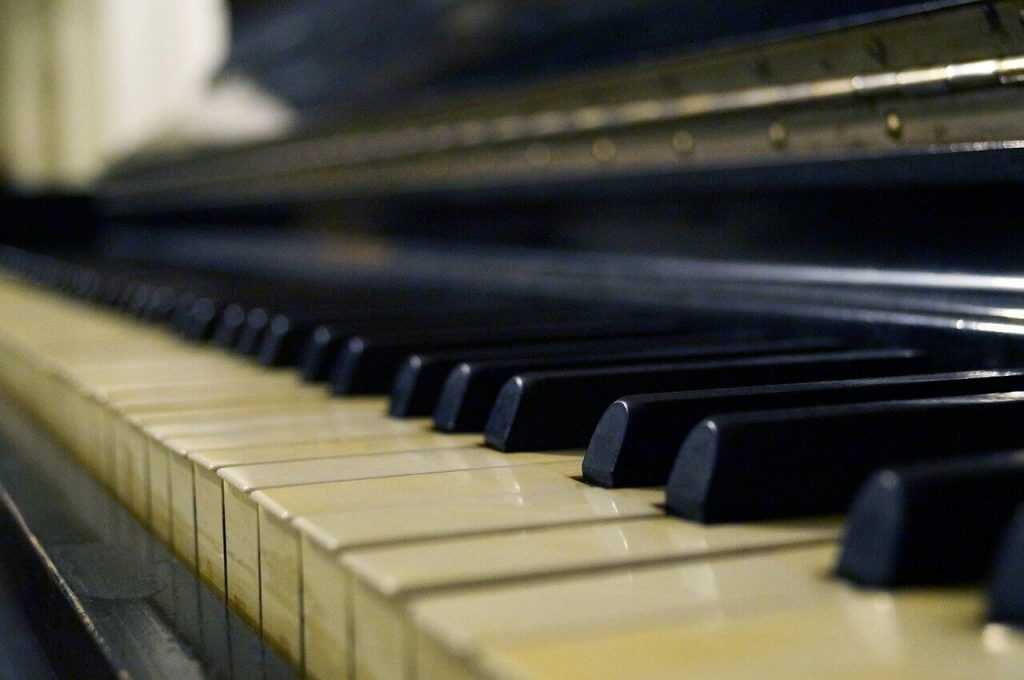 However, if your piano is older, you may want to try a spot test on a black key first to ensure no black color is transferred onto the cleaning cloth.
Cleaning Piano Keys Summary
As noted above, it's easy to learn how to clean piano keys. A soft cloth, some gentle soap, and a little patience will have your piano keys looking and playing as beautifully as the day you brought your piano home. It's important to keep your piano keys clean to prevent those "sticky" keys.
A little gentle dusting with a feather duster on a regular basis will also help keep any debris from getting trapped between the keys.
Enjoy your clean piano keys, and have fun playing on your clean piano!