Congratulations! You are interested in having your child learn to play one of the most popular and loved instruments, the piano! Playing the piano is an exciting, rewarding, and worthwhile investment into your child's happiness, education, development, and future.
As a pianist, composer, arranger, and music teacher, there are a few things I believe a parent should know before your child begins learning piano.
I will discuss with you the vast benefits and joys of the playing the piano, the challenges you and your child may face, how you can help them succeed, and possible roles learning and playing the piano can have not only on their musical education, but also their social and professional lives in the future.
Though my first memories of the piano were from my grandmother's house when I was very young, I didn't have a fondness for the instrument until I was 8 or 9 when my parents bought my brother and I and portable keyboard piano for Christmas. I fumbled with the thing for a few years until I was 11 when I decided to ask my grandmother to teach me how to read sheet music.
From then on I loved the piano; I was hooked. I had sporadic lessons in my early adolescence from an accomplished local choir director and taught myself until my senior year of high school where I decided I wanted to pursue a degree in music and sought out a piano teacher to prepare me for auditions.
I am currently earning my master's in music composition and could not be more thankful to my family and teachers who invested in me with the gift of music.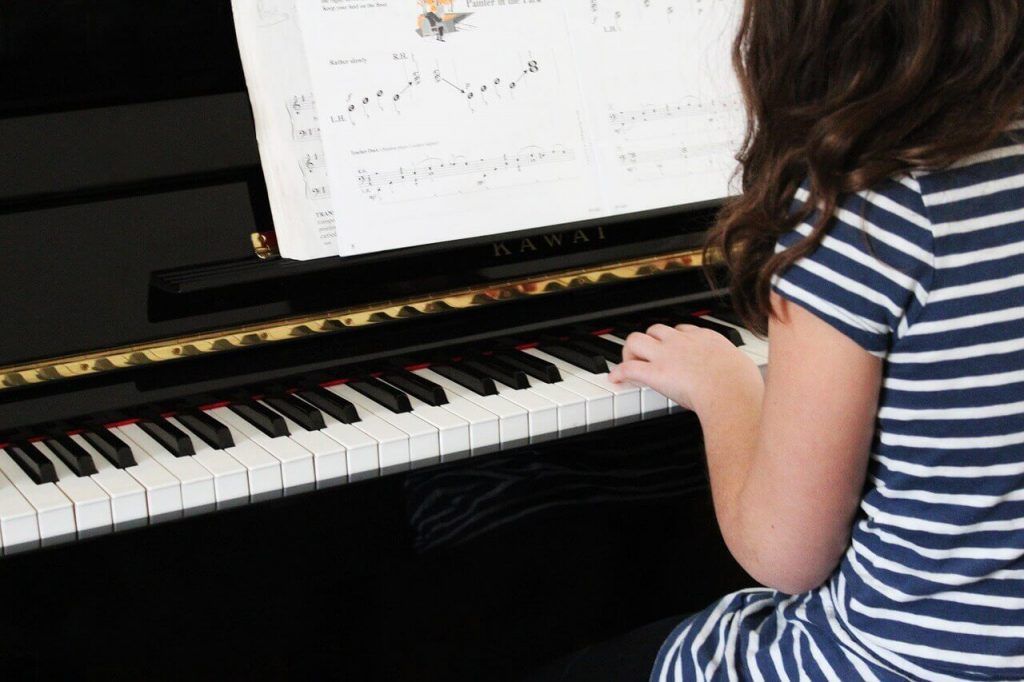 Playing the piano is an introduction the rich, universal history that music has. Throughout history, music has served important functions in societies for religious, artistic, entertainment, ceremonial, therapeutic, and a wide variety of other roles.
In antiquity, Plato stated that, "Music is a moral law. It gives soul to the universe, wings to the mind, flight to the imagination, and charm and gaiety to life and to everything".
All this is to say that parents should certainly know that when their child begins to learn and play the piano, they are embarking on a journey that connects them to a storied and powerful tradition of the human experience.
Music lessons, and piano lessons are beneficial at practically any age. For children, there are numerous benefits parents should know about.
Without going into too much technical information, learning piano, and music for the matter, is constructive for your child's development in varied areas including hand-eye coordination, memory retention and development, language development, spatial intelligence, goal-setting, and a sense of achievement, just to name a few.
Learning piano is not only an investment into your child's happiness, but also their ability to learn and comprehend the world around them.
No, learning piano will not make your child superior and become exceptional just because they can play a few songs, but playing the piano can unlock and unearth your child's potential that may have otherwise not been uncovered.
Playing the piano can make your child an overall more well-rounded adult. Few children will grow up to become professional musicians, but many will retain their skills into adulthood and have an artistic skill to share with the world and themselves.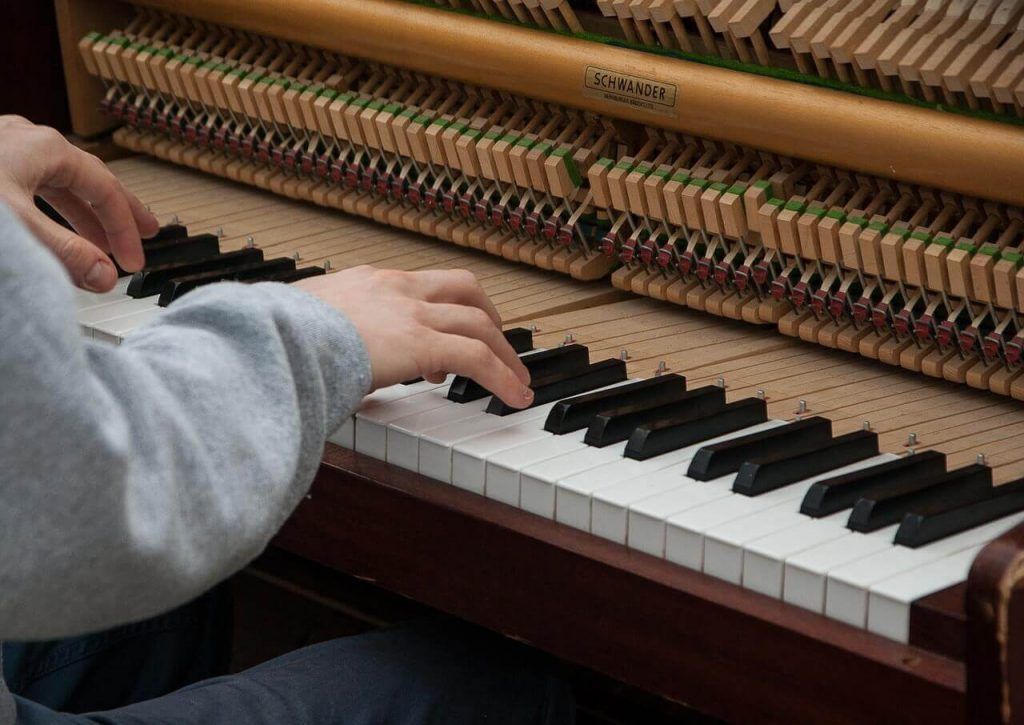 Beyond that, the social implications of playing the piano are worth noting. Personally, some of my greatest friends have been discovered because of my love for music. This is true for many other musicians as well.
Additionally, piano may not become your student's instrument of choice if they decide to stick with music. It is almost universally agreed that piano is the best instrument to learn first.
Music notation, harmony, chord structures, can all be easier grasped because of the clear visual nature of the piano. It is the best teaching instrument and contains the whole frequency spectrum of an the entire orchestra in one instrument.
Your child's piano playing can even blossom into a career or academic pursuit as a music teacher, choir director, film music composer, audio engineer, conductor, and the list can go on. Introducing your child to the piano can provide avenues to life of fulfillment through the noble art of music.
Most students will not be self-taught and many parents seek out a piano teacher for private lessons for their student. It is important for the parent to recognize the role that a music teacher will have in your child's life.
According to research and statistics, if lessons are on a regular basis for a relatively long period of time, your child's teacher will be on the short list of adults who have consistent one-on-one interactions with your child through their childhood and adolescence.
It is very important to know your child's teacher beyond their credentials and teaching experience. In a way, they will act as a mentor to your child and will serve as an example for what music represents.
Many musicians can recall their first few teachers as a child, and can speak at length on their impact their tutelage had on their impressions of music and beyond.
Piano lessons can either inspire your child to be more creative, or can turn them off from music altogether from being taught by an unnecessarily strict teacher. Get to know local piano teachers and find the best fit for you and your family!
There are several possible challenges parents should know about before your child begins playing the piano. Related to the area of a music teacher is practicing. This can easily be considered the most difficult part of learning the piano for your child.
As most adults know, time and energy have to be applied consistently to achieve any real, lasting growth. Children simply don't usually have this fact down. Practice can become very arduous and frustrating for the student, parent, and teacher.
I recommend your student's teachers prescription for practice times, but consistent practice throughout the week is much more valuable than one or two long chunks of practice.
Depending on your child's age, at least 15 minutes of practice 4-6 times a week will bring enduring results to the child's piano playing. Work towards making lessons and practice times rewarding. Highlight your child's achievements verbally and with small treats either from the teacher or yourself.
Teaching them to recognize the value of their hard work has permanent implications for your child's musical and emotional development.
Performing is also very important to your child's piano playing. Public or even home performances for friend's and family show you and your student what all their hard work has mounted to. Recitals and performances place bookends and milestones and serve as encouraging reminders of how much they have learned. Applause and kind words of praise go a very long way for a student of any age.
Even an unsuccessful performance, if approached correctly, can be used as valuable teaching moments emotionally, socially, and musically.
As your student gets older, recitals can also introduce a healthy amount of competition with their peers, but be careful that this does not put undue stress on your pianist. I highly encourage parents to look into recitals after the first year of their student's piano playing.
Parents should be reminded that anything valuable and worthwhile has a cost. This is true of your student's piano playing. Learning the piano requires a maintained and functional instrument.
There are many, many options in terms of acoustic pianos and digital pianos, but please be aware that learning music is an investment.
A small, non-full size portable piano maybe used initially, but as you child progresses, they will greatly benefit from a full size, weighted-key instrument. Space and cost may be obstacles, but I believe it is a worthy cause to make sure your child has the proper tools they need to learn and play the piano.
As mentioned earlier, your child will greatly benefit from having a parent involved in their piano playing and education. Become a partner with their teacher, get to know what they're working on and how you can help them.
Even if you have little to no musical knowledge yourself, you can help your child with practice scheduling, finding the right teacher, making sure they have the correct books, etc…
Perhaps you can even learn a little about music yourself so you can help your student with any questions they have. Music can and should be fun for your child; work to make it that way.
Also, remember that at times you will need to nudge your child towards their goals, but not too hard. It is important to remember that you are their parent, but do not make playing the piano a burden for your child.
Help them be consistent by being consistent yourself; make sure they make it to their lessons, attend the recitals, ask them what they're practicing.
Your involvement in their music making will create a bond and sense of security and will let your child know that you care what they care about.
I hope to have shared with you many helpful tips and bits of knowledge that you should know before your child begins playing the piano.
Playing the piano can ensure a lifetime of artistic fulfillment and deeply enrich a wide range of emotional, social, and professional aspects of your child's life.
Let them know that you're the to support their musical pursuits!